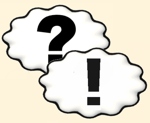 Your question:
MatchAffinity review: registration, subscription & support service
This is: MatchAffinity.com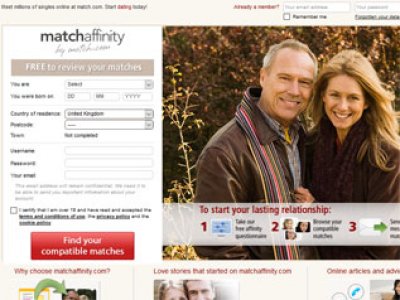 Find your perfect match with our affinity test
Link: www.matchaffinity.com
Try out for free NOW!
more...
Our answer:
MatchAffinity was created in 2005 as part of the Match.com family, whereas MatchAffinity is primarily directed at singles looking for long-lasting relationships. With almost 3 million members in the UK, MatchAffinity counts as one of the biggest dating sites or more precisely online dating agency (find out the difference).
MatchAffinity review: Search options
At MatchAffinity you're continually provided with possible matches after having filled out the unique MatchAffinity psychometric test. This is particularly valued by people with a busy lifestyle that don't necessarily have the time to browse through thousands of profiles every day. However, unlike other dating sites, such as eHarmony or Parship, MatchAffinity still allows you to look through all the site's profiles, if you wish.
MatchAffinity review: Registration
The main obstacle of MatchAffinity is surely its registration procedure with its rather long and detailed questionnaire that each single has to fill out before joining. If you want to do it well - and you better do that if you want good search results - you'll need about 30-40 minutes. However, the time is well spent and you'll be rewarded with very compatible contact suggestions.
MatchAffinity review: Subscription
The minimum subsciption period at MatchAffinity is 3 months. If you just want to have a look and see how the agency works, this is too long - especially considering the rather high prices. But if you're really interested in finding your match at MatchAffinity, then 3 months probably aren't even enough. TIP: If you decide for the 6-month subscription, you'll safe over 50%.
MatchAffinity review: Support Service
MatchAffinity provides its users - whether they are paying or non-paying members - with a free telephone support. The team is made up of dating experts that not only help you with the handling of the site or its registration process. You can also consult them for personal questions such as: what to keep in mind when going on a first date and the like. This support service is quite unique and you should make use of it whenever you need!
Our personal MatchAffinity review
MatchAffinity is not for singles looking for a quick fling - registration is time consuming and prices are high. But if you're looking for a stable and long-lasting relationship, MatchAffinity is probably a very good choice and the time and money invested very well spent! Good luck with your search for your perfect match!
Similar questions to
"MatchAffinity review: registration, subscription & support service":